Dos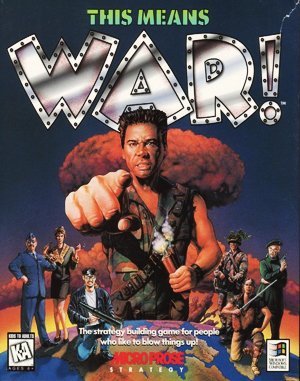 A Real-time strategy game set in the near future. US forces attempt to liberate the world from various quirky tyrants after a global cataclysm.
A post-apocalyptic real-time strategy game set in a world where a virus has destroyed nearly all computer technology and armies fight over the land and the technology on it. Play This Means War! online! You work for the UN as its primary strategist and encounter such enemies as a religious nut, a Crocodile Dundee rip-off, and a spoiled countess.
Recommended DOS games
Try to play some DOS games from recommended games section.